Here's a roundup of new releases on Manga Planet from Kodansha this week!
(Volumes 13 – 15)
Story Summary: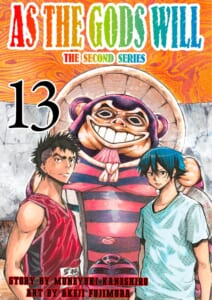 Bessatsu Shounen Magazine's hugely popular story of survival and suspense moves to Weekly Shounen Magazine as a completely bran
d-new series! With the appearance of a strange daruma doll, ordinary life crumbles away in an instant. Even so, live on. Survive. This is the story of the "life" bestowed upon all those who have wished to die. Are you beef or chicken? Live, that's the only rule.
(Volumes 1 – 2)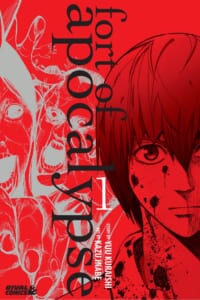 Story Summary:
Yoshiaki Maeda has been falsely accused and detained, along with delinquents from all over the Kanto region, in the juvenile correctional facility, Shouran Institute. Yoshiaki is as typical as a boy can get, so when he finds himself living in this violence-ridden prison, he can't think of anything worse. His cellmates, Iwakura, Yamanoi, and Yoshioka, are a cunning crew, and soon Yoshiaki finds himself pulled into a feud going on in the prison. Then suddenly, a prison van crashes into the facility and what shambles out of the wreckage are flesh-eating zombies… And so the curtain is raised on this bone-chilling story of panic and horror!
(Volumes 1 – 3)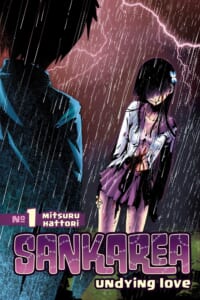 Story Summary:
Since he was little, Chihiro has felt an unusual emotional connection to zombie movies. It's not that he feels bad for the survivors, instead, he fantasizes about comforting the poor undead girls they slaughter! When his beloved pet passes away, he decides to brew up a resurrection potion in secret. But he's discovered by popular girl, and local heiress Sanka Rea, whose life isn't as perfect as it seems… and Furuya suggests that she could serve as a test subject!
(Volumes 1 – 3)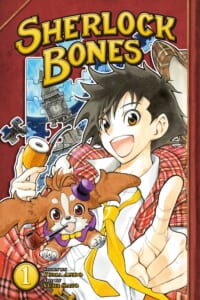 Story Summary:
When Takeru adopts his new pet, he's in for a surprise—the dog is none other than the reincarnation of Sherlock Holmes, the famous detective. What's more, this "Sherdog" has decided that Takeru is the reincarnation of his longtime assistant, Dr. Watson. Takeru may think Sherdog (or he himself) is crazy, but with no one else able to communicate with Holmes, he's roped into becoming the canine's assistant all the same. Using his exceptional sleuthing skills, Holmes uncovers clues to solve the trickiest crimes.
(Volumes 10 – 12)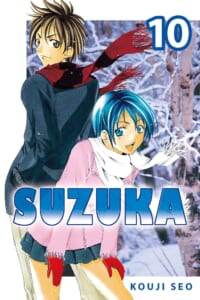 Story Summary:
Suzuka can't wait to spend Christmas with her new boyfriend, Yamato. But then she's invited to an exclusive collegiate training camp over the holidays. She breaks the bad news to Yamato, hoping that he'll beg her not to go. Aiming to be a supportive boyfriend (and forgetting all about Christmas!), Yamato insists she attends the camp. Now Suzuka is furious and clueless Yamato can't figure out what he's done wrong. Will Suzuka and Yamato be spending Christmas apart?
Subscribers get unlimited access to these chapters and more in the Manga Planet Library!
Sign Up Now!
About Manga Planet: Read manga, support artists
In 2012, Manga Planet started as a joint project between Dai Nippon Printing Co., Ltd. and FANTASISTA, INC. to research and explore the ways manga is read throughout the world. Aiming to bring new manga to fans from all over the world and support artists and the industry, Manga Planet pushes for affordability and access to manga through a subscription-based service.
Readers who subscribe to Manga Planet and pay a flat monthly fee of $6.99 will have access to our expanding library of English-language manga. To subscribe, please go to read.mangaplanet.com and create an trương mục.