Here's a roundup of new releases on Manga Planet from Kodansha this week!
(Volumes 1 – 3)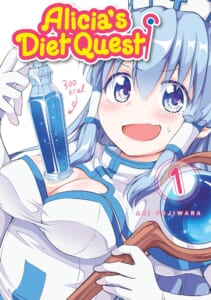 Story Summary:
Use Slime as an exercise ball! A treasure chest as a stair-stepper! Low-calorie herbs as snacks! Powerful weapons, phenomenal magic, and fierce monsters! The beautiful priestess Alicia will try anything and everything in her struggle to lose weight! Cuz before she can defeat the Demon King, she's gotta defeat this accursed blubber!
(Volumes 16 – 17)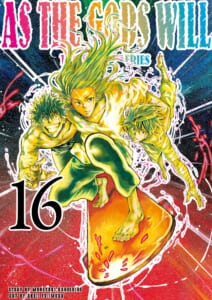 Story Summary:
Bessatsu Shounen Magazine's hugely popular story of survival and suspense moves to Weekly Shounen Magazine as a completely brand new series! With the appearance of a strange daruma doll, ordinary life crumbles away in an instant. Even so, live on. Survive. This is the story of the "life" bestowed upon all those who have wished to die. Are you beef or chicken? Live, that's the only rule.
(Volumes 3 – 4)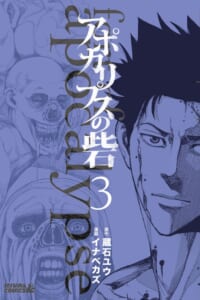 Story Summary:
Yoshiaki Maeda has been falsely accused and detained, along with delinquents from all over the Kanto region, in the juvenile correctional facility, Shouran Institute. Yoshiaki is as typical as a boy can get, so when he finds himself living in this violence-ridden prison, he can't think of anything worse. His cellmates, Iwakura, Yamanoi, and Yoshioka, are a cunning crew and soon Yoshiaki finds himself pulled into a feud going on in the prison. Then suddenly, a prison van crashes into the facility and what shambles out of the wreckage are flesh-eating zombies… And so the curtain is raised on this bone-chilling story of panic and horror!
(Volumes 1 – 2)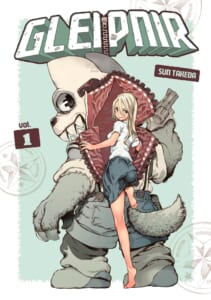 Story Summary:
A dark and sexy body-horror action manga perfect for fans of Prison School and High School of the Dead! Shuichi Kagaya is an ordinary high school kid in a boring little town. But when a beautiful classmate is caught in a warehouse fire, he discovers a mysterious power: he can transform into a furry dog with an oversized revolver and a zipper down his back. He saves the girl's life, sharing his secret with her. But she's searching for the sister who killed her family, and she doesn't care how degrading it gets: she will use Shuichi to accomplish her mission …
(Volumes 4 – 6)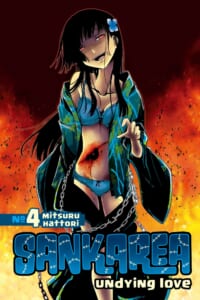 Story Summary:
strange foreign doctor warns Rea that her "turbid period" is approaching… and that it will bring with it an insatiable desire to eat Furuya's flesh! Realizing she may not have much time left to live as a sane, normal girl, Rea works as hard as she can to enjoy her first, and maybe last, summer festival with Chihiro. But is it already too late for them both?! From the Trade Paperback edition.
(Volumes 13 – 14)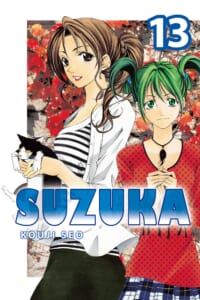 Story Summary:
Yamato is ready for a fresh start. So when his aunt invites him to stay rent-free in her big-city boarding house in hustling, bustling Tokyo, Yamato jumps at the chance. There's just one teensy-weensy catch: It's an all-girl housing complex and spa! Things get even more nerve-racking when Yamato meets his neighbor Suzuka, a beautiful track-and-field star. She's not just the cutest girl Yamato's ever met, she's also the coolest, the smartest, and the most intimidating. Can an ordinary guy like Yamato ever hope to win over a girl like Suzuka?
Subscribers get unlimited access to these chapters and more in the Manga Planet Library!
Sign Up Now!
About Manga Planet: Read manga, support artists
In 2012, Manga Planet started as a joint project between Dai Nippon Printing Co., Ltd. and FANTASISTA, INC. to research and explore the ways manga is read throughout the world. Aiming to bring new manga to fans from all over the world and support artists and the industry, Manga Planet pushes for affordability and access to manga through a subscription-based service.
Readers who subscribe to Manga Planet and pay a flat monthly fee of $6.99 will have access to our expanding library of English-language manga. To subscribe, please go to read.mangaplanet.com and create an account.